Phone collateral loans are getting very popular by lending companies. Maloni has ready done solutions with a simple interface for connecting both parties. Lenders have a management system and customers have easy apps.
From partner statistics we know, that payment behavior is around 10-20% better using phone collateral loan than with normal process. Have to say, this new service saves a lot of money to lenders. And especially, at the same time, it learns customers to have discipline and payback.
How to use it
There are a lot of options. One of the most frequent is to use phone collateral loans during the onboarding process. This means after the customer is scored, he is receiving options to download the app true which lending companies can have control over the customer's phone. Simple say, customers can download the app anytime during the onboarding process.
When customers have low scoring points
Some lending companies are using phone collateral loans for customers who didn't pass their scoring. They offer them to download the app to get more scoring points and use their phone or any device for collateral.
Firstly, use customers' phones like collateral are a very strong collection tool. One of the biggest advantages is very simple integration for lending companies to their systems.
Secondly, look around us, people can not survive without their phones. From our experience when lenders lock customer phones, then it takes a couple of hours when customers are paying back.
History of phone collateral loans
History is starting in Africa. The idea comes from African telecom companies, who didn't know how to identify customers. That's why telco starts the discussion with mobile manufacturers to create new phone collateral loan products.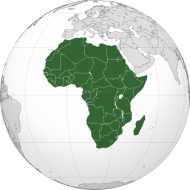 Telco used Phone collateral description to sell mobile phones to customers together with data usage plans, SMS and minutes calls. Usually telco owned mobile for 2years, customer use mobile and data for 2years. Finally, after 2 years mobile ownerships were moved under customers. That means price monthly description includes payment for mobile.
Quick cash loans are offered by TCF microfinance bank in Nigeria. TCF is one of the thousand microfinance banks in Lagos.